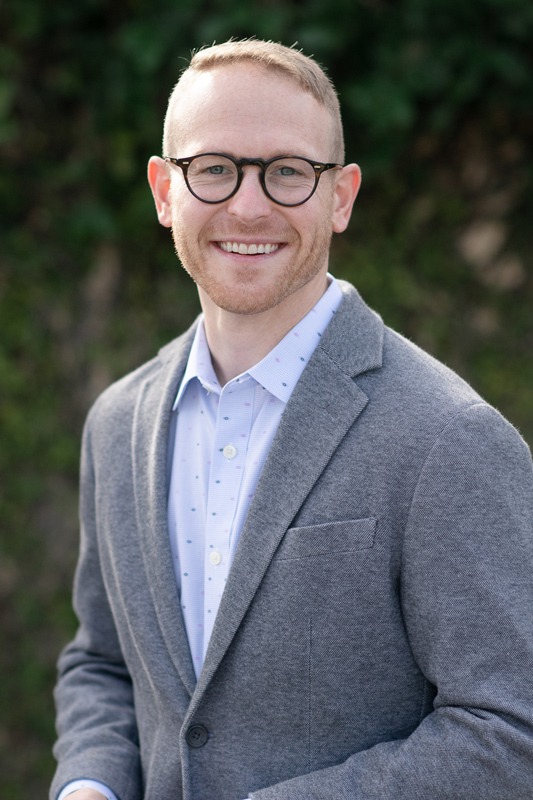 Dr. John Thousand, IV received his bachelor's degree in molecular, cellular, and developmental Biology from the University of Colorado Boulder before attending the Anschutz Medical Campus, School of Dental Medicine for his graduate dental degree. As a student at the School of Dental Medicine, Dr. Thousand accelerated in surgical aspects of dentistry with a concentration in implantology. In his senior year, the American Academy of Implant Dentistry awarded him the Student Research Grant, which he used to study the effects of inflammation around implants.
Dr. Thousand completed his specialty training in periodontics at the University of Colorado School of Dental Medicine, where he received a master's degree in periodontology. As a resident, he researched the effects of bone grafting materials on the sinus floor topography, the variability in root volume as it relates to bone grafting, and the effect of various cementing techniques on residual cement around implant restorations.
After successful completion of his master's residency, Dr. Thousand was accepted into the Implantology Fellowship program, where he pursued additional research in bone grafting techniques and expanded his skill set in complex regenerative and prosthetic implant dentistry. During this time, he was awarded the John F. Prichard Graduate Research Award for his research on the changes in sinus floor topography after the extraction of teeth with or without bone grafting.
Dr. Thousand is a diplomate of the American Board of Periodontology, Associate Dental Surgeon at Flagler Hospital in St. Augustine, and Clinical Associate Professor in the Department of Surgical Dentistry at the University of Colorado School of Dental Medicine. He has lectured internationally on the topics of periodontal plastic surgery and implant dentistry with an emphasis on final aesthetic outcomes.
Dr. Thousand's specialty practice includes the complete spectrum of periodontal therapies, including minimally invasive microsurgical approaches for the treatment of periodontal diseases, dental implants, bone grafting, gingival grafting, full-mouth rehabilitation with implant supported prosthetics, dental laser treatment, periodontal plastic surgery, IV sedation and a ton of cheesy dental humor.
Dr. Thousand and his wife, Jenni, moved to St. Augustine from Denver, CO, where they fell in love with the coastal lifestyle and the rich history of the area. Dr. Thousand's interests in the outdoors have transferred his daily Colorado activities of rock climbing, hiking and snowboarding to Florida's wakeboarding, kite boarding, and surfing.
Professional Affiliations
Florida Association of Periodontists
Academy of Osseointegration
American Academy of Periodontology
Southwestern Society of Periodontists
American Dental Association