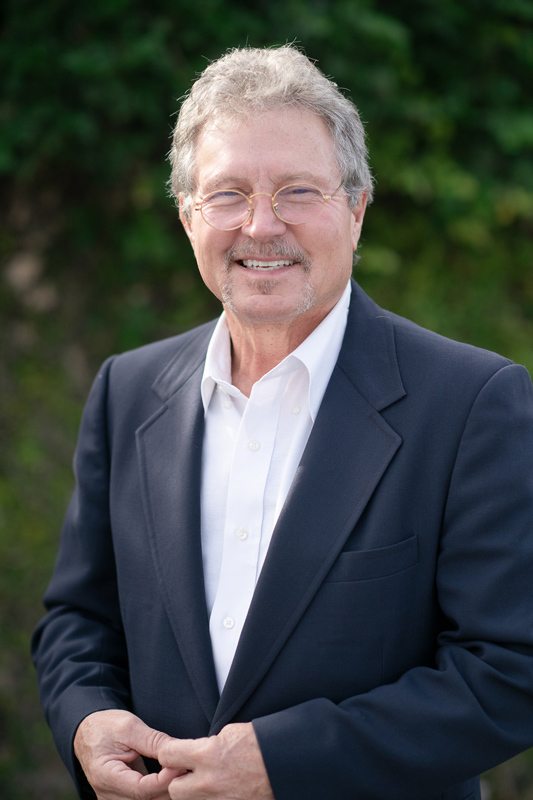 Dr. Thousand was born in St. Louis, Missouri, and married his childhood sweetheart, Jane. They had one child (Dr. Robert Thousand, III), and both worked full-time jobs while attending the University of Missouri and Washington University. Dr. Thousand graduated from Central Missouri State University with a bachelor's degree in biochemistry and additional minors in both physics and math.
Directly after college, both Dr. Robert Thousand, Jr. and his brother, Dr. Dennis Thousand, served in the United States Army as drill sergeants during the Vietnam War. While serving in the Army, Dr. Thousand attended dental school at the University of Missouri in Kansas City with a full scholarship. He graduated with honors from the oral surgical department and cultivated an interest in the surgical aspects of dentistry.
After dental school, Dr. Thousand and his family moved to Lincoln, Kansas, to practice general dentistry. While in Lincoln, Dr. Thousand operated as a chief dental surgeon for the Lincoln County General Hospital. Continuing his interest in surgery, Dr. Thousand applied and was accepted for one of two positions at the University of Florida Dental School Department of Periodontics.
After residency, Dr. Thousand stayed in Florida, where he has practiced for the past 35 years. Dr. Thousand has owned and operated multiple periodontal specialty practices in Palatka, Saint Augustine, and Palm Coast. During this time, Dr. Thousand also served as the chief dental surgeon at Putnam County General Hospital, Saint Augustine General Hospital, and Flagler Hospital. He has lectured over the last 30 years, both nationally and internationally, on topics of periodontal surgery and surgical techniques for regeneration.
Dr. Thousand's 35 years of extensive clinical experience have allowed him to expand his surgical skill set to include techniques ranging from traditional periodontal surgery to advanced bone grafting, dental implants, and soft tissue grafting.
Dr. Thousand and his wife, Jane, are both pilots and love the outdoors. They both enjoy fishing, sailing, boating, scuba diving, horseback riding, and skiing. Dr. Thousand and his wife have lived in St. Augustine for the past 25 years.