Implant dentistry is an advanced way of providing a natural-looking and permanent solution for your missing tooth or teeth. We offer dental implants in St. Augustine, Florida, and our experienced periodontists, Dr. John Thousand, Dr. Hailey McKinley, and Dr. Michael Romani, use the latest implant technology for the procedure.
What is a dental implant?
A dental implant is a small titanium anchor that is placed surgically into your jawbone to fill the gap left by the missing tooth. This implant takes up the role of the tooth's root. After healing, the implant is covered up by a tooth-like dental crown.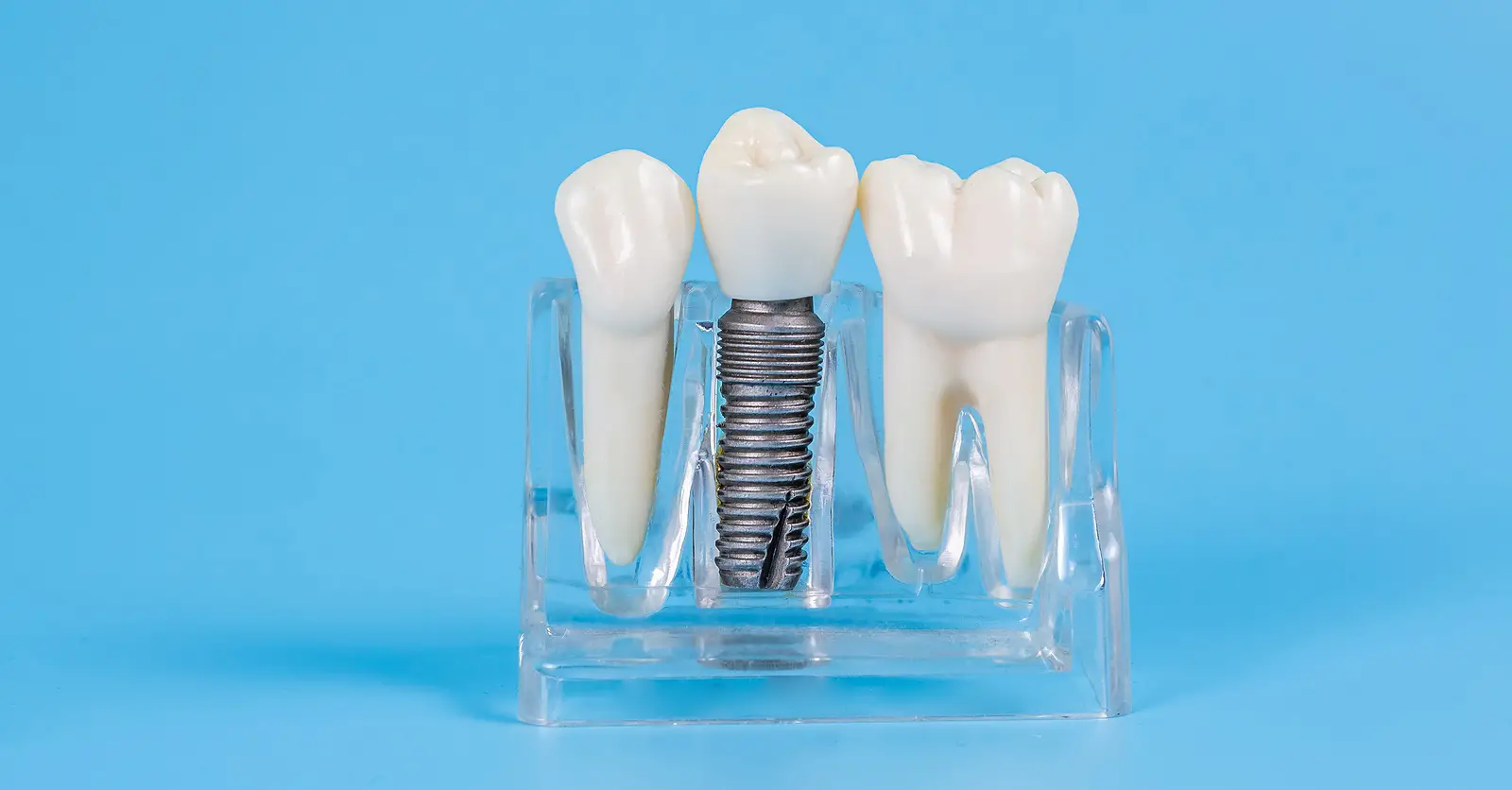 What is the process?
When you visit us for your dental implant, one of our periodontists will diagnose and check your bone density to see if it is sufficient to retain the implant. If your current bone density isn't enough, then the periodontist may recommend you to undergo a bone grafting procedure to replenish the bone. 
At first, the periodontist will administer general anesthesia and move to the steps of the implant procedure. A small opening is created into your gums with a small incision to place the implant into the bone. It takes a few months for the implant to fuse with the jawbone. This healing process is called osseointegration. Until then, he will place a temporary tooth over it. Once it heals completely, the periodontist will remove the temporary tooth and place an abutment or a crown over it. 
What are the benefits of dental implants?
The benefits of dental implants are as follows:
They improve your appearance.
They improve your self-esteem.
You can chew and eat without any worry.
They improve your speaking ability.
They are durable and convenient.
They feel just like the natural tooth.
You can maintain your oral health and hygiene.
If you have any questions about implant dentistry and to schedule a consultation with our periodontists, please contact our office at 904-794-1000 or (386) 986-1000 today. We look forward to helping you regain a healthy, beautiful smile!