At Dental Specialists of North Florida (FSIDSA LLC), our experienced periodontists Dr. John Thousand, Dr. Hailey McKinley, and Dr. Michael Romani find a lot of success with the help of advanced technology. We use proven dental technology at our office in St. Augustine, Florida, such as:
Cone Beam CT Scanner
Our periodontists use an advanced cone beam CT scanner to see your dental structures. With its help, we will be able to explain your dental health issues clearly. 
With a CBCT scanner, our periodontist can reconstruct 3D images of your teeth, mouth, jaw, neck, ears, nose, and throat. Thus, they will be able to create a better plan for dental implant placement, evaluate the jaws and face, comprehensively view the head and neck, diagnose tooth decay (cavities) and other dental problems, plan root canal therapy or orthodontic treatment.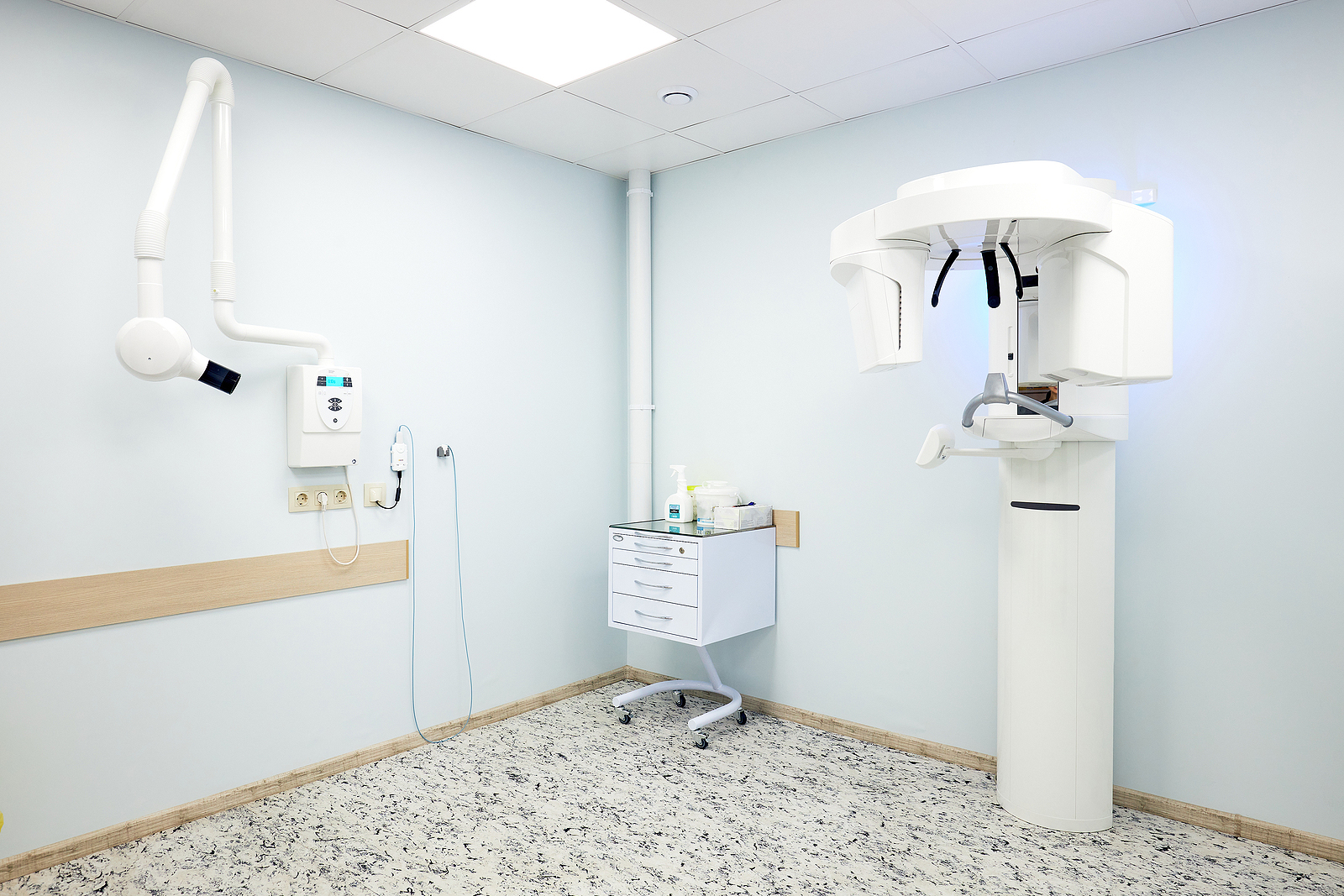 Guided Implant Surgery
Our periodontist may recommend you receive computer-guided implant surgery, a state-of-the-art treatment that has increased precision and accuracy.
A dental implant is a small titanium anchor that is installed surgically into your jawbone to fill the gap left by the missing tooth. This implant takes up the role of the tooth's root. After healing, the implant is covered up by a tooth-like dental crown. With its help, you can chew and eat comfortably, speak clearly, and smile confidently.
To provide you the high-quality and best possible care, we constantly update our office with the latest techniques and technology. We utilize computer software and computed tomography (CT) 3D imaging to ensure that we achieve accurate, optimal, strong, and long-lasting tooth replacement.
Guided Tissue Regeneration
If you've suffered the effects of periodontal disease and gum recession, Dr. John Thousand, Dr. Hailey McKinley, and Dr. Michael Romani may recommend you to undergo guided tissue regeneration. 
Gum recession may occur due to a number of reasons like periodontal disease, brushing aggressively, insufficient dental care, genetics, using tobacco, teeth grinding and clenching, changes in hormones, or crooked teeth. Our periodontists may recommend guided tissue regeneration to treat this condition, which harnesses your body's natural ability to regenerate and regrow tissue and bone.
Lanap® Laser Surgery
Through laser dentistry, our periodontists can provide more precise and effective gum treatment for those affected by periodontal disease. This treatment kills bacteria, removes infected tissue, and encourages the growth of healthy gum tissue. Laser gum treatment is more comfortable than traditional treatment methods.
Platelet-Rich Plasma Therapy
At our office, we provide platelet-rich plasma therapy for the regeneration of tissues and to speed up your healing process. This therapy is safe, non-invasive, and non-chemical. 
For more information schedule a consultation with our periodontists or please contact our office at 904-794-1000 today. We look forward to helping you regain a healthy, beautiful smile!