Dermal fillers are injectable gels injected below the skin's surface to restore volume and smooth out deep lines in the face. At Dental Specialists of North Florida, many patients receive dermal filler injections before an important event like a wedding or reunion when they want to feel more confident and youthful. 
The length of time your results last will depend on which type of filler you choose. On average, most patients enjoy results that last up to a year. If you want to maintain results with continued treatments, your provider can recommend a plan of care at the time of your consultation to ensure optimal outcomes from the procedure.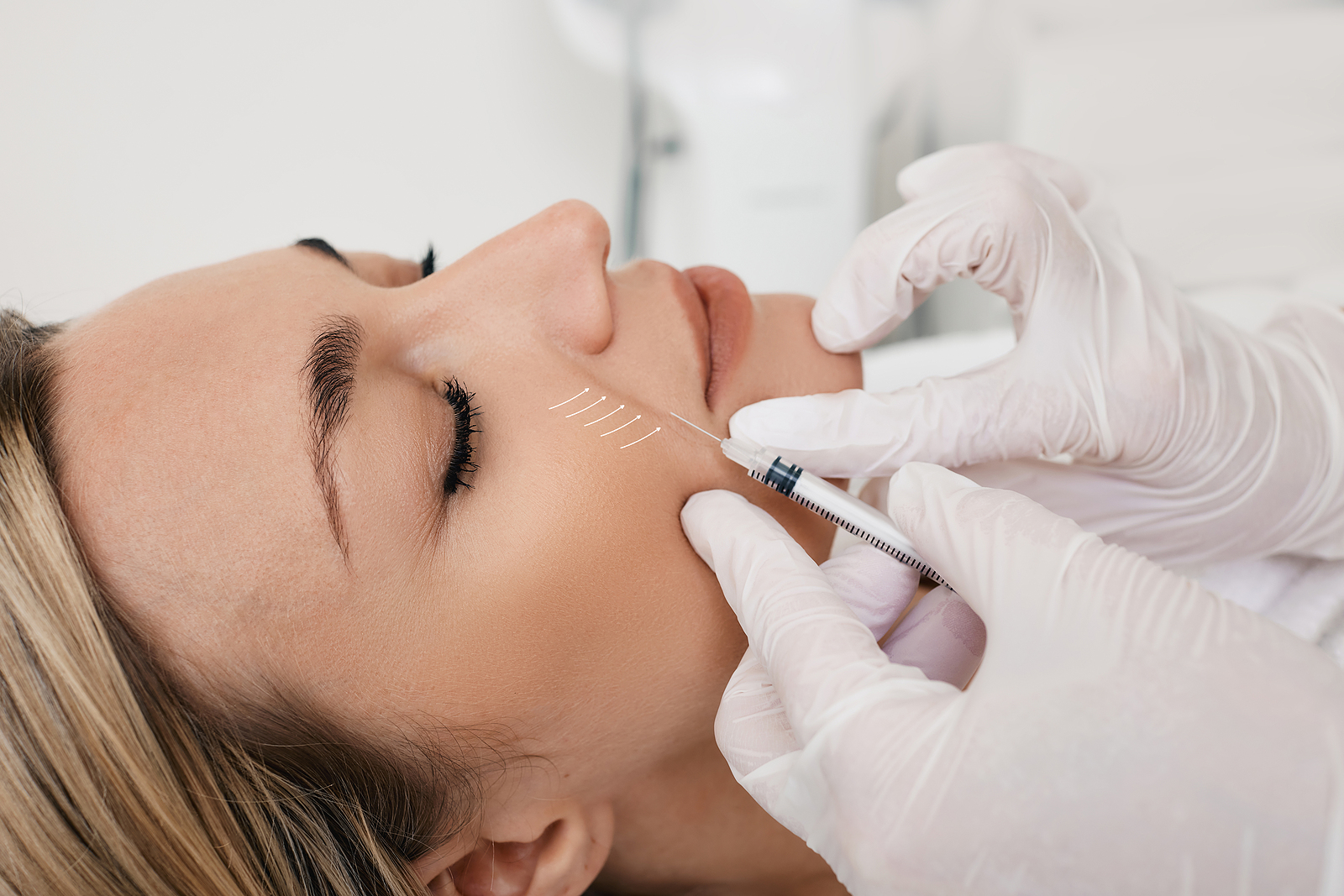 How Are Dermal Fillers Used?
Dermal fillers can correct several imperfections, including smile lines, wrinkles, and creases, and make lips fuller and the face more symmetrical. Many patients choose to combine treatments to address multiple issues at once. For example, a patient might receive Botox injections to reduce the appearance of crow's feet and forehead lines and Juvederm® or Restylane® to fill deep smile lines and plump up the lips. Combination treatments like these tend to last longer than single procedures. However, a single treatment can sometimes be sufficient to provide patients with the results they're looking for. Before receiving filler, patients are first screened to determine if they are good candidates for the injectable procedure. Patients should also be in good overall health and not have chronic health conditions, such as diabetes, that may interfere with the body's ability to heal after treatment.
There are a variety of different dermal fillers that can be used on the face and body to address several specific concerns. Some fillers contain hyaluronic acid, which is naturally produced by the body and helps the skin maintain moisture and elasticity. Other fillers use calcium hydroxylapatite, which offers skin-smoothing benefits while stimulating collagen production.
What Are the Most Popular Dermal Filler Procedures?
Cheeks
Dermal fillers are our first choice for cheek augmentation since they can give you more significant or prominent cheekbones. Cheek enhancement can change the profile or contour of your face, making you appear more young and balanced.
Jawline or Chin
Chin fillers and jawline contouring treatments are popular among men and women for various reasons. Women frequently want a sleeker, more extended jawline, while men prefer a squarer, more chiseled jawline. Dermal fillers can also be used to smooth out flaws in the chin, such as dimples or unevenness.
Nose
Another common dermal filler technique is a non-surgical nose job. A hyaluronic acid-based filler is utilized in this therapy to reshape the nose and create a balanced side profile without the need for cosmetic surgery.
Dental Specialists of North Florida can be found at 10 Saint Johns Medical Park Drive, Suite C, in Saint Augustine, FL 32086, or 3 Cypress Branch Way, # 107, in Palm Coast, FL 32164. To schedule an appointment for the best care, call (904) 794-1000 or (386) 986-1000, or visit your nearest office.