Facial aesthetics in Saint Augustine FL refer to non-invasive treatments designed to enhance the appearance and appearance of the face. These procedures are typically performed to reduce the appearance of wrinkles, frown lines, and crow's feet. Facial aesthetics may also be used to correct the appearance of thin lips, under-eye circles, and hollowed cheeks. 
Facial Aesthetics In Saint Augustine FL
A facial aesthetic treatment is any cosmetic procedure designed to rejuvenate, enhance or improve a person's appearance. These procedures are generally non-surgical and non-invasive. 
Some of the most popular treatments include botox and fillers.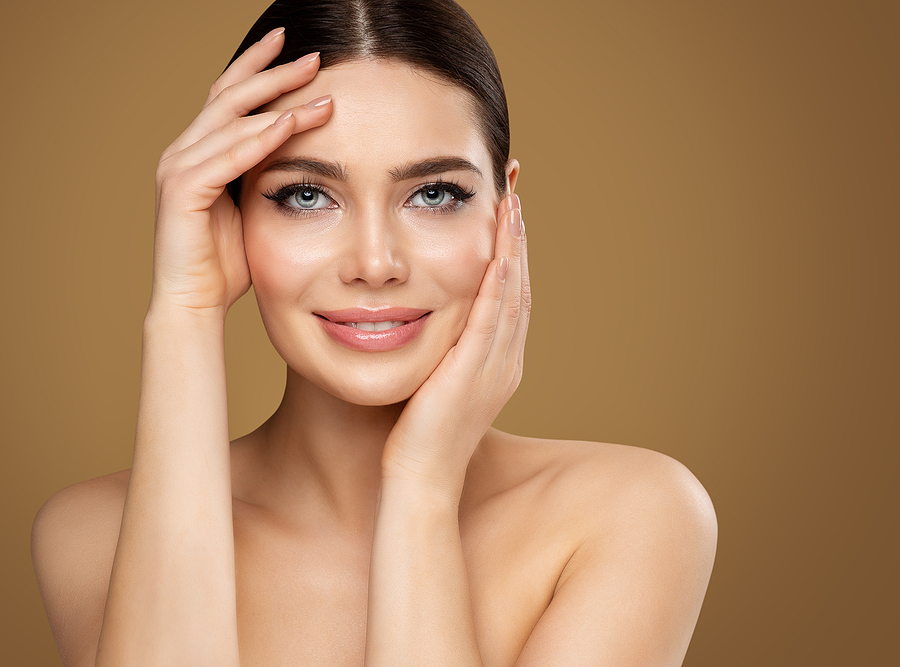 Botox In Saint Augustine FL
Botulinum toxin A is a purified form of botulism toxin A. It is injected into facial muscles to stop muscle activity by blocking nerve signals to the injected muscles. This reduces the appearance of fine lines and wrinkles by preventing muscle contractions. It may be used to decrease forehead creases, frown lines between the eyebrows, and crow's feet around the eyes.
Administering Botox requires little downtime – patients can return to normal activities shortly after treatment. Results are temporary and last about four months. Patients sometimes experience mild bruising after treatment. In rare cases, a patient may develop eyelid or eyebrow drooping as a side effect of Botox injections.
What Types of Issues Can Botox Treat?
Botox is FDA-approved for the treatment of moderate to severe lines between the brows and can also reduce the appearance of crow's feet as well as horizontal forehead lines. It can also soften vertical lines between your eyebrows. Botox can also be used to treat the following:
Crow's Feet
Gummy Smile
Neck Bands
Bunny Lines
Hyperhidrosis
Migraines
TMJ Disorder
Muscle Spasm
Sweaty Palms
Jaw Tension & Teeth Grinding
Bruxism (Teeth Clenching)
Excessive Underarm Sweating
Botox injections can be used as a treatment for patients with bruxism or teeth grinding. The repeated clenching of the jaw muscles can cause them to become fatigued over time, leading to tension headaches and even tooth damage. BOTOX relaxes the muscles temporarily, relieving the tension that causes this condition. 
Botox can also be used to treat hyperhidrosis, a condition that causes excessive sweating in the armpits and hands. When injected into the underarm area, it blocks the nerves that are responsible for triggering your body's sweat response. It is a safe, effective way to reduce or eliminate embarrassing sweaty armpits.
Dermal Fillers In Saint Augustine FL
As the name suggests, dermal fillers are used to "fill in" lines, wrinkles, and other depressions in the face caused by the natural aging process or other factors. A dermal filler is a gel-like substance that is injected into areas of the face to reduce the appearance of wrinkles and lines, add volume to areas such as the lips, and enhance the fullness of the face. The effects last around 12 months or longer, depending on the product used. Dermal fillers are non-surgical procedures that involve little to no downtime for the patient. This makes them a very popular option for patients seeking a more youthful appearance without the hassle of surgery.
Popular areas for fillers include:
Lip area
Nasolabial folds
Cheeks
Jawline
Marionette Lines
Downturned mouth corners
Results can last anywhere from six months to two years. The longevity of the results depends on the specific filler used and the area treated. While Botox is best for smoothing fine lines and wrinkles in the forehead and between the eyes, dermal fillers are best for restoring volume to the cheeks and lips.
To learn more, visit Dental Specialists of North Florida at 10 Saint Johns Medical Park Drive, Suite C, Saint Augustine, FL 32086, or 3 Cypress Branch Way # 107, Palm Coast, FL 32164. Call (904) 794-1000 or (386) 986-1000, or stop by your nearest location to schedule a consultation with one of our experienced dentists today!