Gum grafting is usually undergone to treat gum recession or several other oral health conditions. If you have gum disease, then in some cases, your dentist might recommend you to undergo periodontal surgery. Periodontal surgery is required in cases like damage of the tissue around the tooth. In such a situation, it can only be repaired through surgical treatment. In the same way, when the tissue surrounding the tooth gets too infected and starts getting detached from the tooth, then our periodontists might ask you to get gum grafting surgery.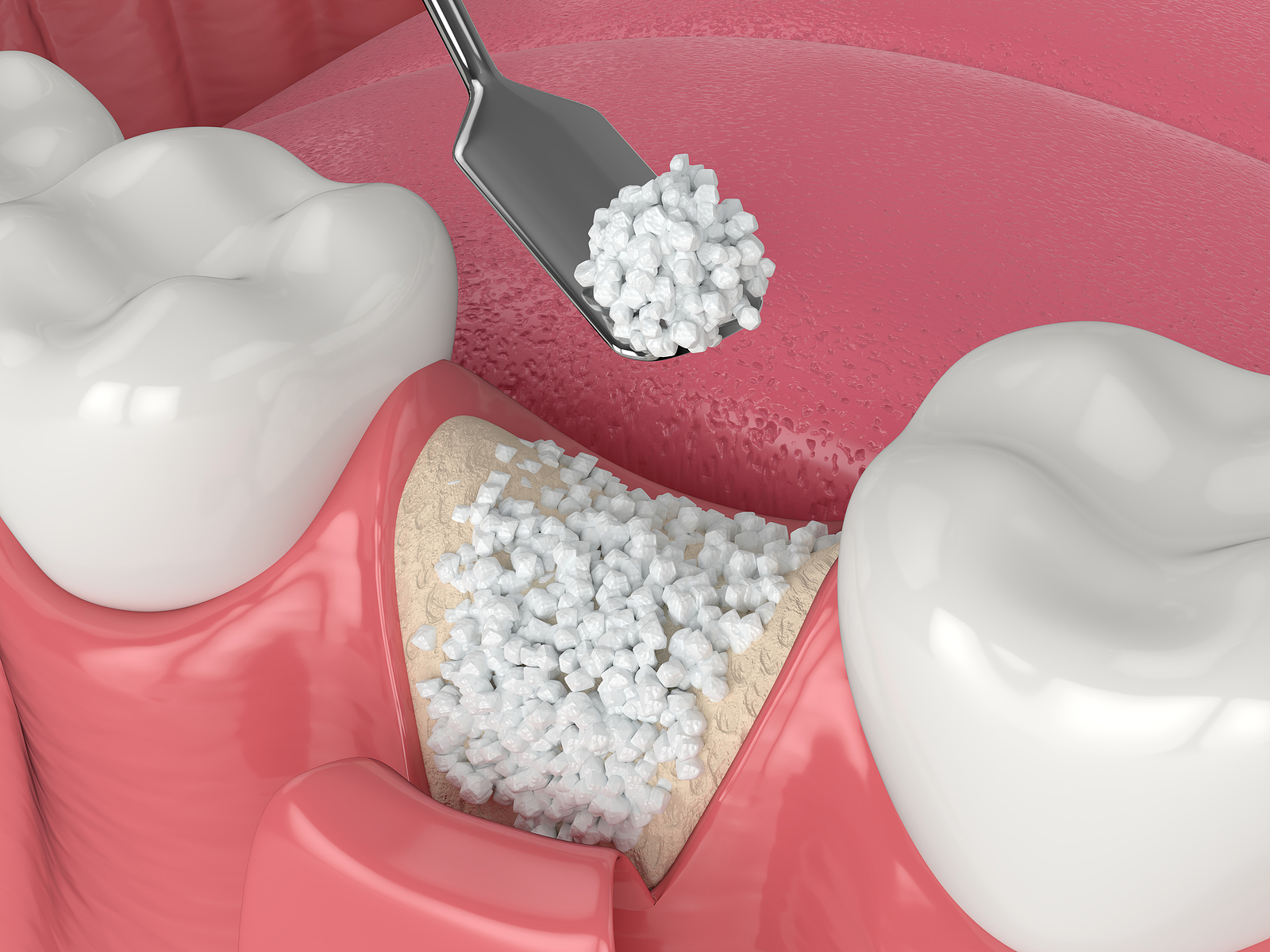 How is gum grafting performed?
In order to repair gum recession through gum grafting surgery, the periodontist borrows the tissue from a particular area of the mouth and attaches it to the gum line. The tissue will then start fusing with the gum tissue over time, and the gum line will look how it used to.
There are three different ways of performing this surgery:
Connective-tissue graft: In this grafting, the periodontist will collect a tissue sample by cutting a flap of skin from the roof of the mouth.
Free gingival graft: In this grafting, the periodontist collects the tissue sample for grafting from the roof of the mouth without making any cut in the skin.
Pedicle grafts: For this, the periodontist will borrow tissue from the gum line itself. A flap of skin will be cut from the gums and pulled upward in a way that it can cover the tooth root. With the help of stitches, the tissue is held in place until it heals completely.
The gum line is a layer that grants protection to your tooth root from harmful bacteria, and its recession is a serious issue. Due to this condition, in some cases, people say that their teeth look larger than usual. But gum grafting surgery is like a rescue to repair receding gums from such a situation and give you back that healthy smile again. 
To learn more about gum grafting in St. Augustine and Palm Coast, Florida, call 904-794-1000 or (386) 986-1000 respectively and schedule a consultation with our skilled periodontists, Dr. John Thousand, Dr. Hailey McKinley, and Dr. Michael Romani.