We're a high-energy, fun, funny, incredibly focused, and detail-oriented group set on delivering only the most incredible periodontal and surgical services in St. Augustine, Florida. Our team members exercise true compassion for all those we care for, which, to us, is the ability to take the patient's perspective and really empathize with them. This allows us to truly listen to our patients and find the best possible solutions to their problems in a way that is beneficial to their overall wellbeing. To visit with our periodontists, Dr. John Thousand, Dr. Robert Thousand, and Dr. Michael Romani, please call us at 904-794-1000. We look forward to meeting you!
Liz
Director of Operations
Liz is originally from Upstate NY, but she has lived in Palm Coast for over 25 years. She's been working with our periodontists for nearly 20 of those! As our clinic coordinator, she keeps us on track and running smoothly. Liz enjoys that every day, whether we are saving teeth or rebuilding what a patient has lost, we are changing lives, hers included. She loves her job and the people she works with, and she loves making others laugh along with her.
Liz has two awesome kids. Most of her spare time is spent taking her kids to softball and football and going fishing and alligator hunting.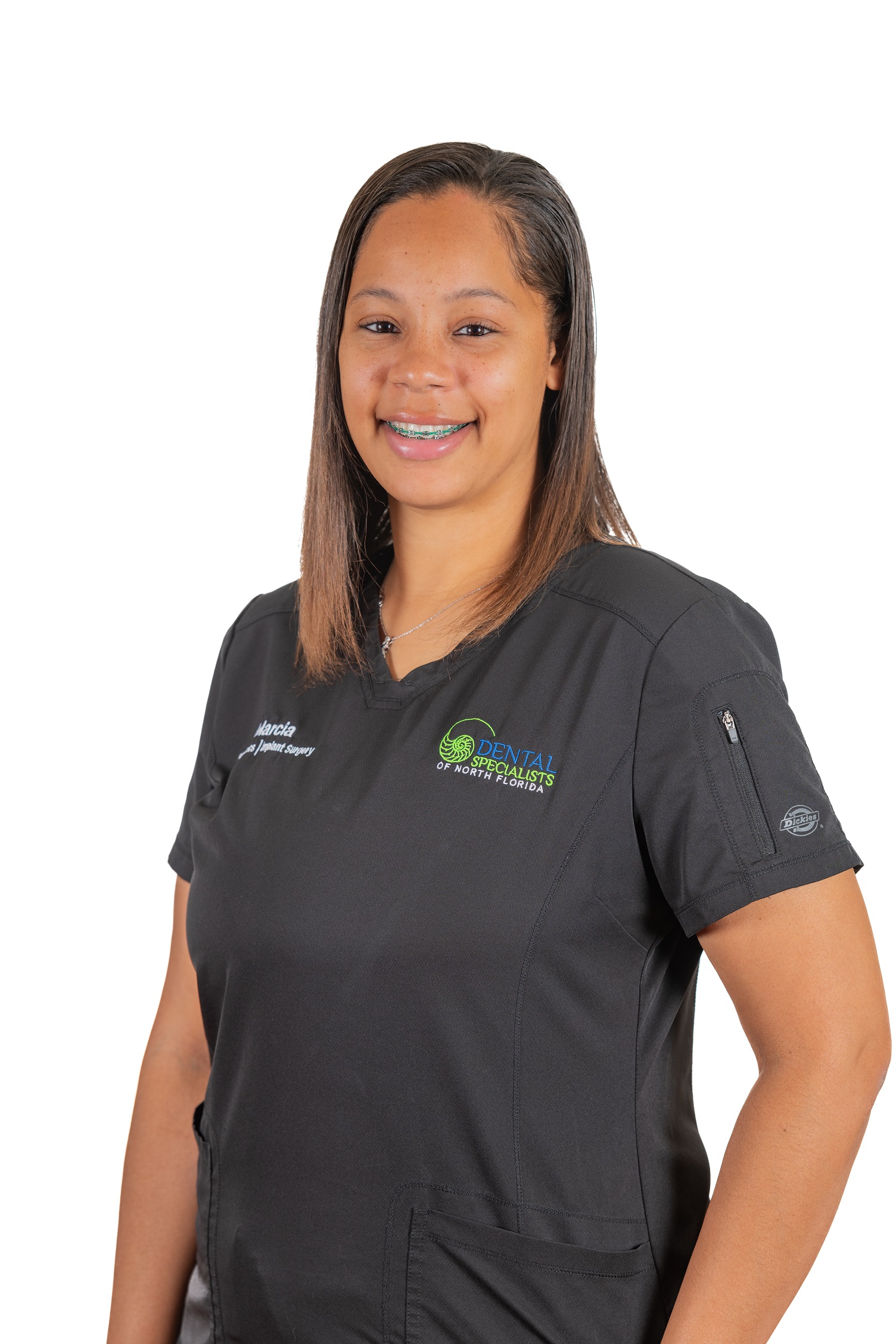 Marcia
Director of Clinical Operations
Originally from Ohio, Marcia has lived in Florida since 2001. She graduated with honors from First Coast Technical College in January of 2018 and has been with us since the end of 2017. She enjoys how energetic and optimistic our team members are as well as how compassionate we are to each other and our patients. Marcia is a positive person and helps our patients feel comfortable by treating them like family and making them a priority. Her favorite thing about her job is helping people feel better about themselves.
Her favorite thing to do outside of the office is to spend time with her family, visit the beach, travel and go on cruises. She has a son and is engaged to be married in September 2019!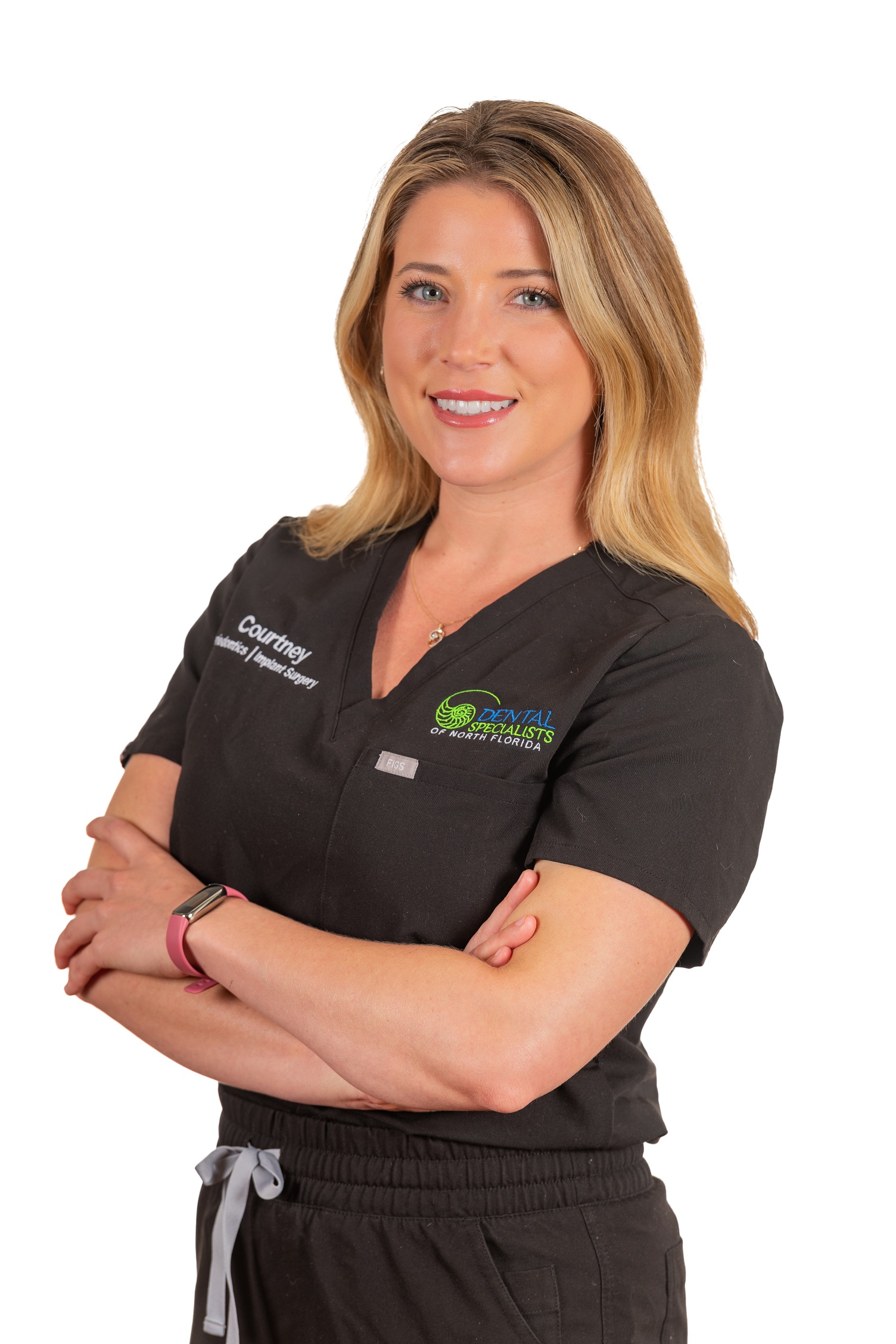 Courtney
Professional Relations Director
Courtney is from a small town located in Stow, Ohio. She has lived in Flagler County for almost ten years. She received her Bachelor of Science in Healthcare Administration from The University of Central Florida. Courtney is also pursuing her Master's in Business Administration at Jacksonville University. When she is not working, she most likely has her nose in the book doing her studies, trying to wrap up her MBA program. For fun outside of work and school, you can find catch her at the beach or on her paddle board with her golden retriever or trying out new restaurants. What Courtney loves most about working at DSNF are the relationships with team members and patients and referring dental offices that are built every day with compassion and lightheartedness. Everyone treats everyone like family; that is rare and something that is cherished by all at Dental Specialists of North Florida.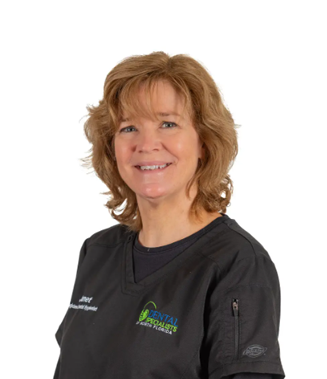 Janet
Registered Dental Hygienist
After attending Frostburg State University in Maryland, Janet worked as a dental assistant for six years. She enjoyed assisting the dentist and became interested in getting more involved in the patient's treatment. That decision led her to the decision to go back to college, and she soon received an Associate of Science degree in dental hygiene from West Liberty University. Janet has been working with Dr. Robert since 1988 and has continually advanced her skills by taking annual education courses. Janet enjoys working with our patients and the family atmosphere she shares with coworkers. She helps to ensure that education and quality of care are the rule and never the exception.
Janet enjoys traveling, scuba diving, creating computer graphics, web design, and video editing. She recently fulfilled a personal goal of writing and illustrating a children's book about the Tooth Fairy, titled "So, Where Did All the Baby Teeth Go?"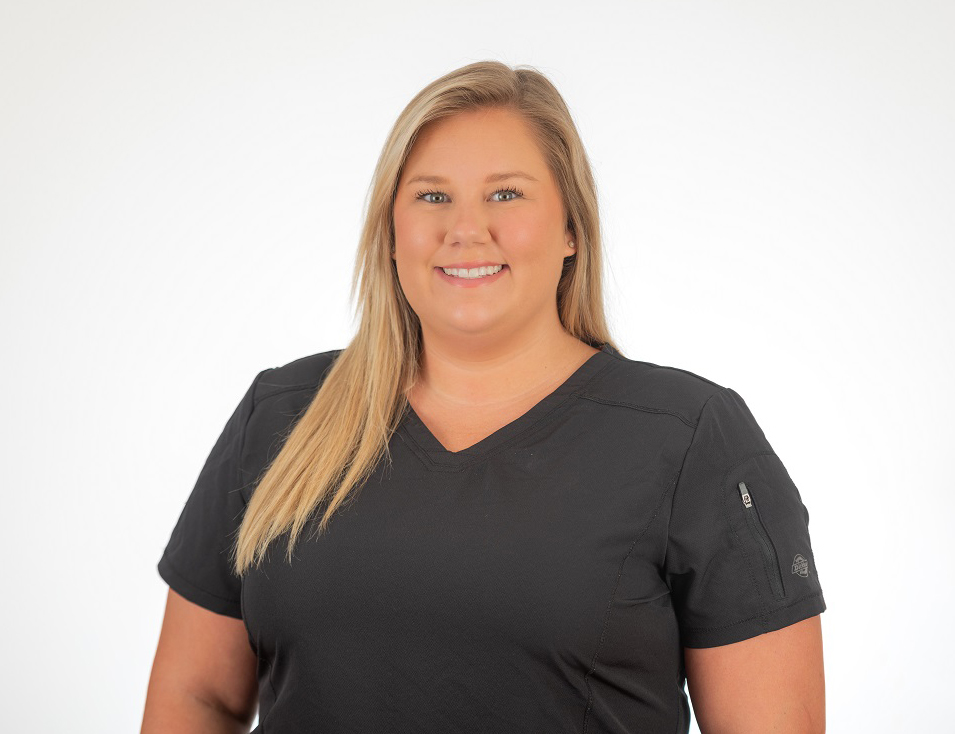 Brooke
Registered Dental Hygienist
Brooke is a native Floridian, born and raised in St. Augustine. When she is not working, she enjoys being out on the boat with her family, either going offshore fishing or to a sandbar! Dentistry has been her passion since she was in the medical academy at her high school. She graduated with an Associate in Science in Dental Hygiene from Daytona State College and is also an Expanded Functions Dental Assistant. She loves her community and strives to give her patients the best experience possible in the dental office!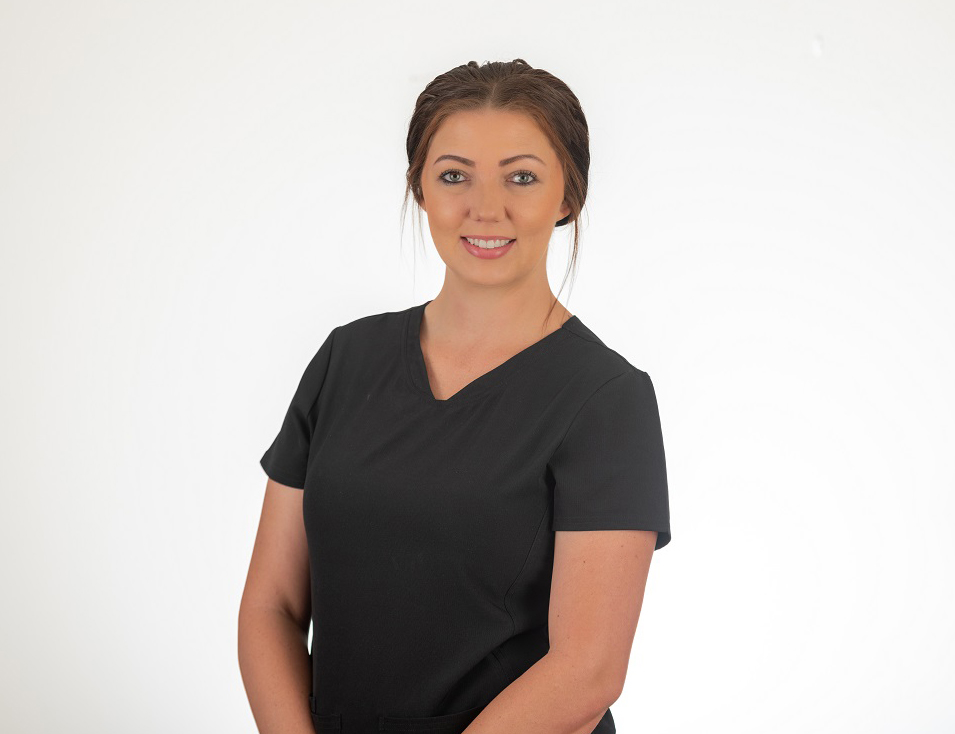 Kimberely
Registered Dental Hygienist
Kimberely was born and raised in Florida and moved to Palm Coast at the age of 15, and that's where she met her fiancé, Ricky. She has two amazing kids, Sofia and Richard. She is like any typical soccer mom and enjoys going to theme parks and cruises and spending quality time with her family during her free time. She graduated from Daytona State College to pursue her dream job of becoming a Dental Hygienist. Prior to that, she spent almost 10 years as a dental assistant. She has always wanted to stay in the dental field because she thinks this is where she belongs. One of her favorite things about working in the dental field is making people feel better about themselves. While working, she always strives to make my patients feel comfortable and happy. One of the many things she loves about working at DSNF is that she feels her team is so patient care-focused, and they work together as a team to make sure our patients get the best care possible when they are with us.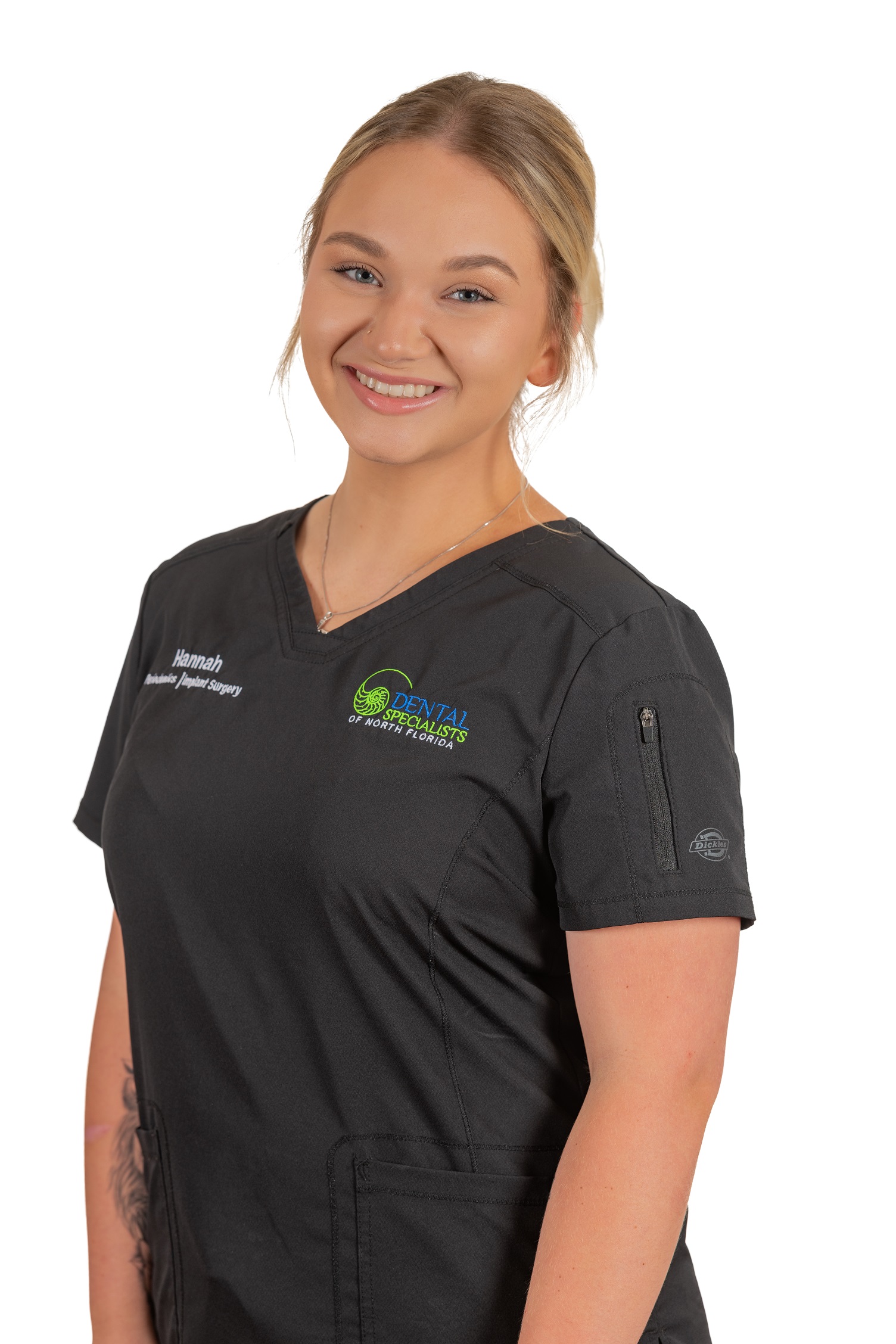 Hannah S.
Surgical Assistant
Hannah was born in Anoka County, Minnesota, and moved to Florida when she was 4 years old! When not working, she enjoys hanging out at the beach with friends or walking around downtown St. Augustine with her family! What she loves most about working at DSNF is the fact that she is able to be a part of a team that strives to make a positive impact on patients' lives every day! She feels she has never worked for a company as driven and dedicated as DSNF, and she is beyond thankful for this! According to her, what makes the DSNF office so special compared to other dental offices is that not only are they a professional team, but everyone is also one big family. She believes that everyone here is always there for each other, and when someone needs a person to talk to about anything. Everyone at DSNF shows up to work with a positive attitude and welcomes all patients as they are a part of their family as well!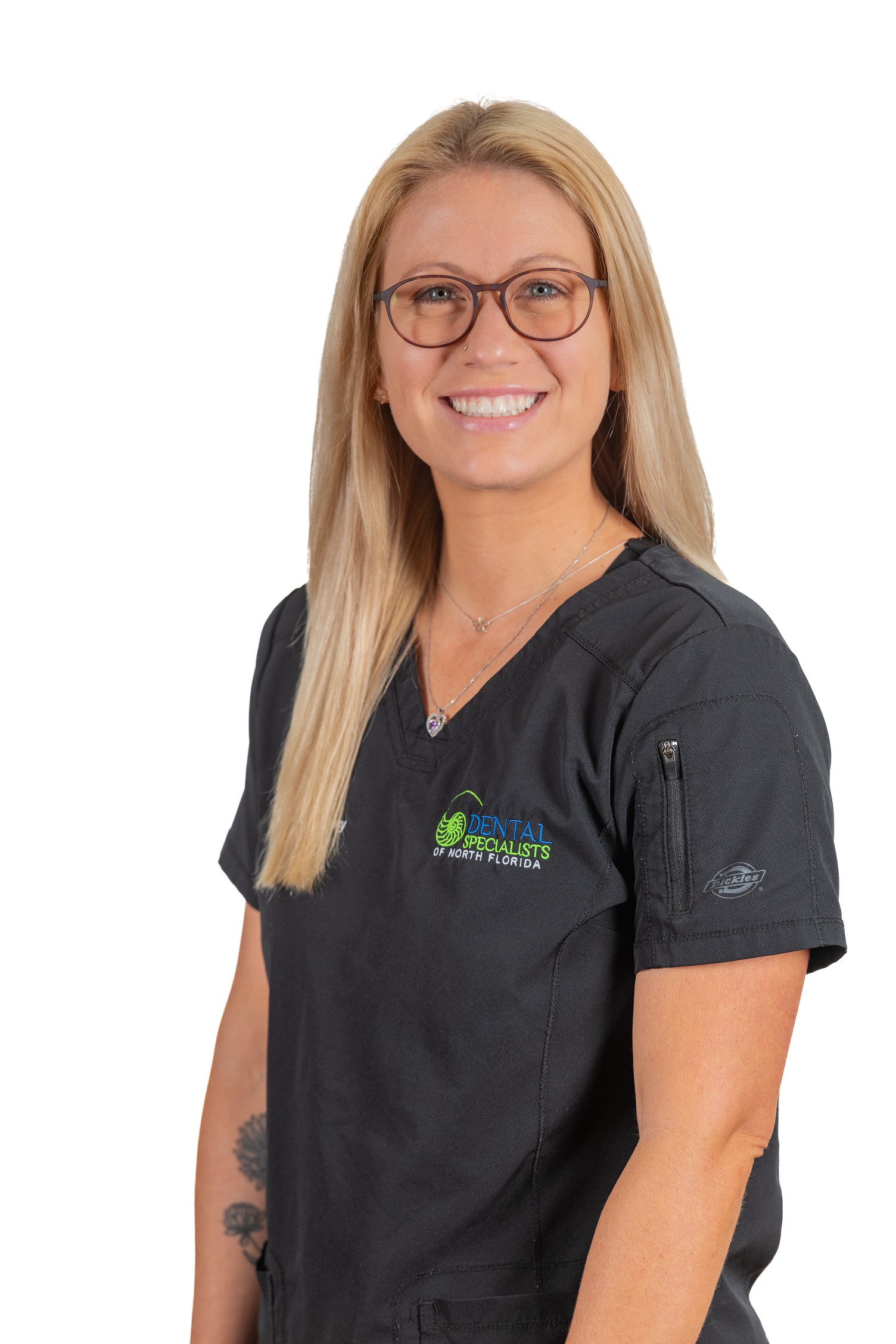 Rachel 
Surgical Assistant
Rachel Neville, who has lived in Florida all her life, moved here about 15 years ago from Titusville, Florida. Rachel believes St Augustine has been an amazing place to live! When she is not working, she loves to spend time with her husband and their son! They also have 3 dogs that they adore a lot! They also enjoy doing outdoor activities during their free time and think Florida is perfect for that! She says her outlook on work changed when she came to DSNF. She loves her job and feels that she is working with professionals whom she can learn from and who will push her to take on new and challenging opportunities. According to Rachel, everyone at DSNF cares about each other personally and has fun when at work; it creates a perfect work-family dynamic! She believes that what sets DSNF apart is the way everyone shares the same vision and is dedicated to the mission of giving the patients the treatment and care they deserve!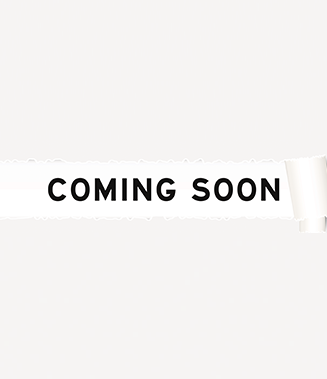 Cheryl
Surgical Assistant
Coming Soon...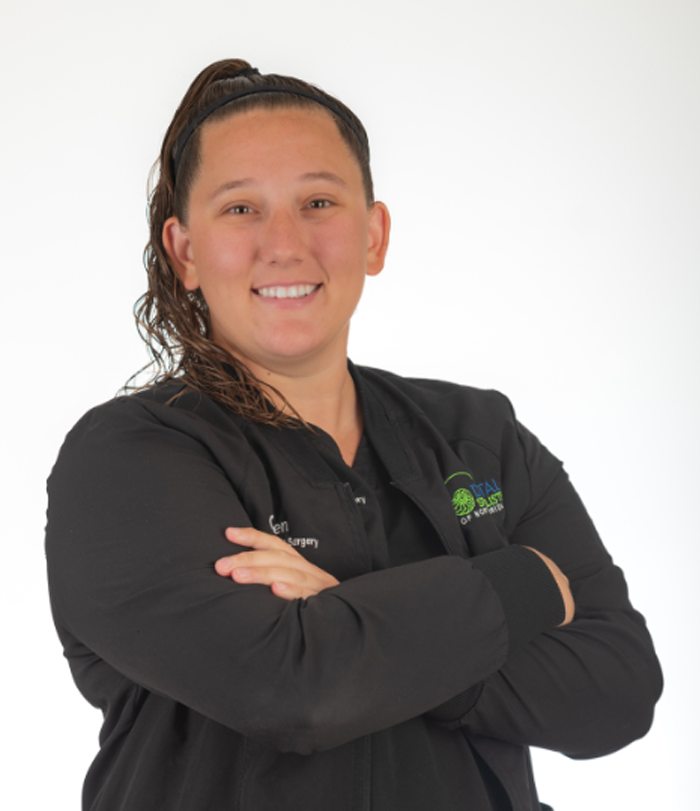 Carmen Tedder
Surgical Assistant
Carmen was born and raised in St. Augustine, FL. She got graduated from the Pedro Menendez class of 2014. When she is not at work, she loves to be outdoors, going hunting and fishing and riding four-wheelers. She also loves to spend time with her family! What she loves most working at DSNF is the team she belongs to and how hard they work to make patients happy. She feels the DSNF office is special because everyone here is one big family and is always ready to do anything in their power to help patients!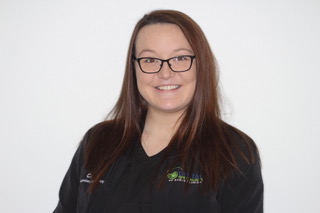 Colleen 
Insurance coordinator
Colleen is from St. Augustine and was born and raised there. She moved from St. Augustine to Alabama when she was 16, and that's where she met her husband, Donald. They have two amazing little boys, Rhett and Lucas. The couple also keeps a few reptiles whom they treat like their children. They love to go fishing offshore and do other outdoorsy things. What Colleen loves most about working at DSNF is that everyone here is constantly learning and considers every procedure and every patient as an opportunity to learn and grow. According to her, what makes DSNF office different than any normal dentist office is that everyone here works as a family, not just a team, and treats patients as a part of the family.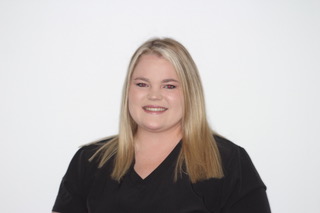 Hannah J. 
Business Administration
Hannah, who has lived in Hastings all her life, loves working with people and helping them feel better about themselves! When not at work, she enjoys spending time with her friends and family. She also loves to be outdoors, whether it be riding her horses, fishing, hunting, or riding four-wheelers. She loves working at DSNF because she feels everyone treats each other like a family! She loves her team and keeps work interesting by always laughing, joking, and making their jobs fun! According to her, the DSNF office is so much different than any other because of the way the team care for their patients. She believes that they wouldn't be anything without the patients and always works to go above and beyond to ensure the patients' happiness.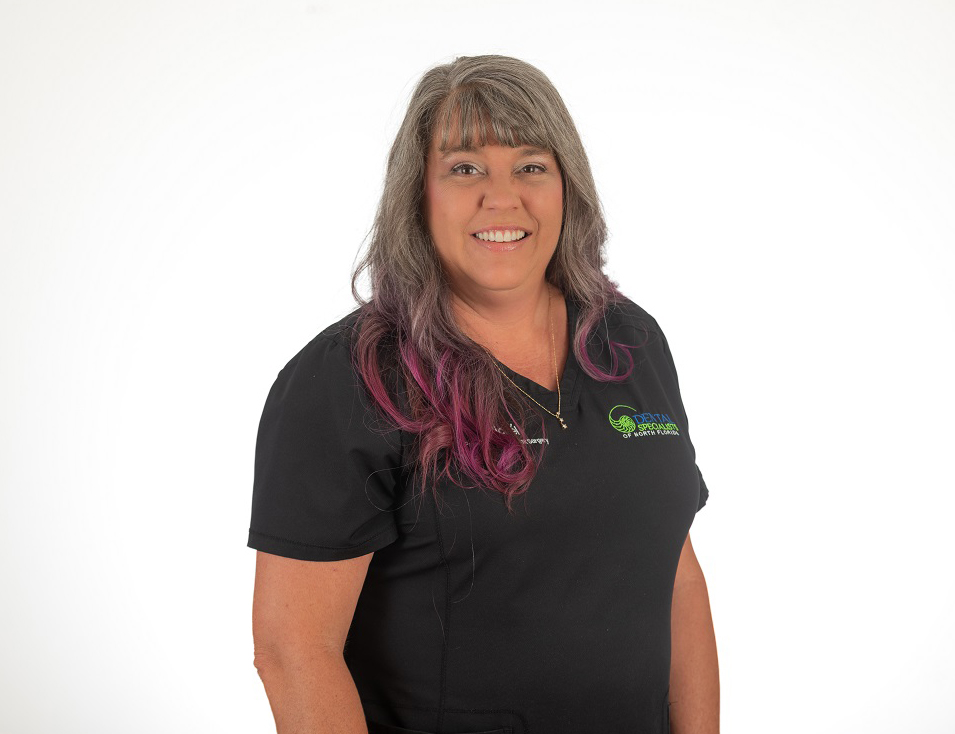 Michel
Business Administration
Coming Soon...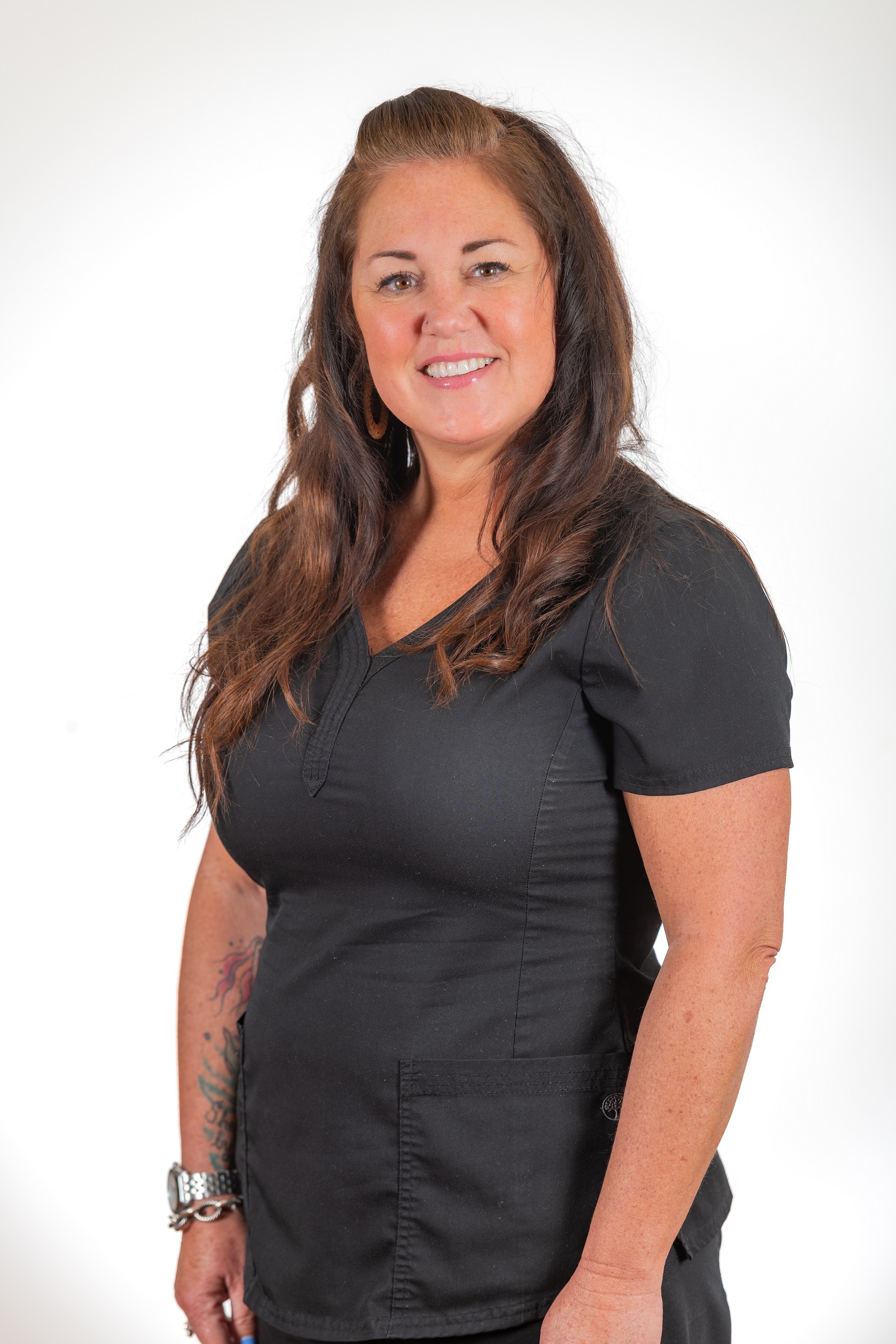 Terri
Business Administration
Terri was born and raised in the St.Augustine area; her parents and grandparents are from there too. She has 4 children and 2 grandchildren, with whom she spends her extra time. They love the beach, boating, golf, hunting, fishing, and racing and are avid concert-goers. She feels blessed to work at DSNF, considers the team like family, and is happy that the patients do have the same family feeling when they arrive at DSNF dental office. Terri says they never miss any opportunity to have fun at work but are serious about the care of the patients. I am blessed to work here.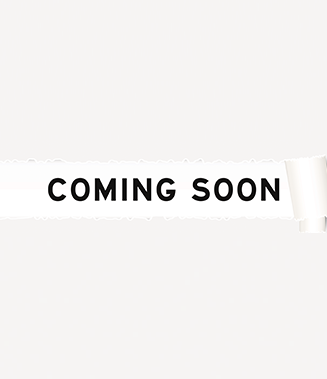 Kailyn
Business Administration
Kailyn was born and raised in Washington state. She moved to Orlando in 2020 but relocated to Saint Augustine just recently. For three years, Kailyn worked as a Dental Assistant. She recently started working at DSNF at the front office and loves it already! 
"The team at DSNF is one of a kind. We laugh a lot, and it feels more like family than coworkers, and I think our patients can feel that when they walk in," says Kailyn, who believes this is what sets DSNF apart from most offices. Kailyn and her team go above and beyond to make their patients feel comfortable and cared for in a warm and inviting environment.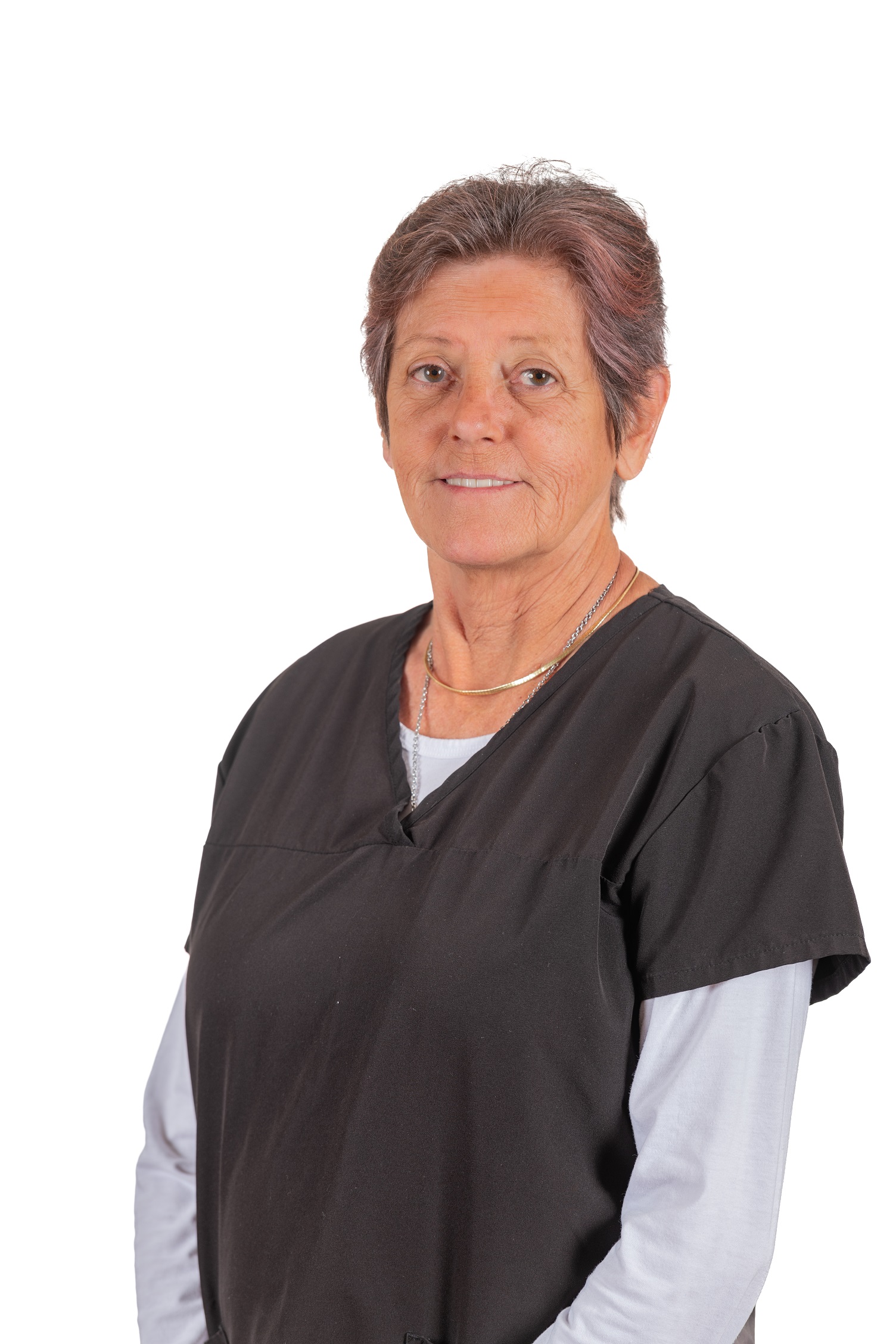 Lucille E. Bennett
Business Administration
Lucy is from Florida. She comes from a large family as a baby of 15, who now has a large family of her own. Lucy has three daughters and two sons, 11 grandchildren, and three great-grandchildren, whom she enjoys spending her time with. Now, with DSNF, her family has gotten a whole lot bigger.
Lucy loves working in the dental field and playing a role in making people smile. She believes, with a little hard work and dedication, the team at DSNF is giving the gift of a smile to each and every patient that passes through their doors. According to her, the team at DNSF is the true meaning of the word 'team,' as they are always engaging and helping patients as well as one another.
Outside of work, she enjoys traveling, fishing, and the outdoors.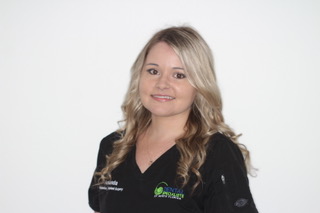 Amanda
Financial Coordinator
Amanda has lived in Florida her whole life. She moved to St. Augustine in 2016 and has been with Dental Specialists of North Florida since 2018. She loves going to the beach with her dog, Duke, spending time with her family, and going boating with her boyfriend.