We're a high-energy, fun, funny, incredibly focused, and detail-oriented group set on delivering only the most incredible periodontal and surgical services in St. Augustine, Florida. Our team members exercise true compassion for all those we care for, which, to us, is the ability to take the patient's perspective and really empathize with them. This allows us to truly listen to our patients and find the best possible solutions to their problems in a way that is beneficial to their overall wellbeing. To visit with our periodontists, Dr. John Thousand, Dr. Robert Thousand, and Dr. Michael Romani, please call us at 904-794-1000. We look forward to meeting you!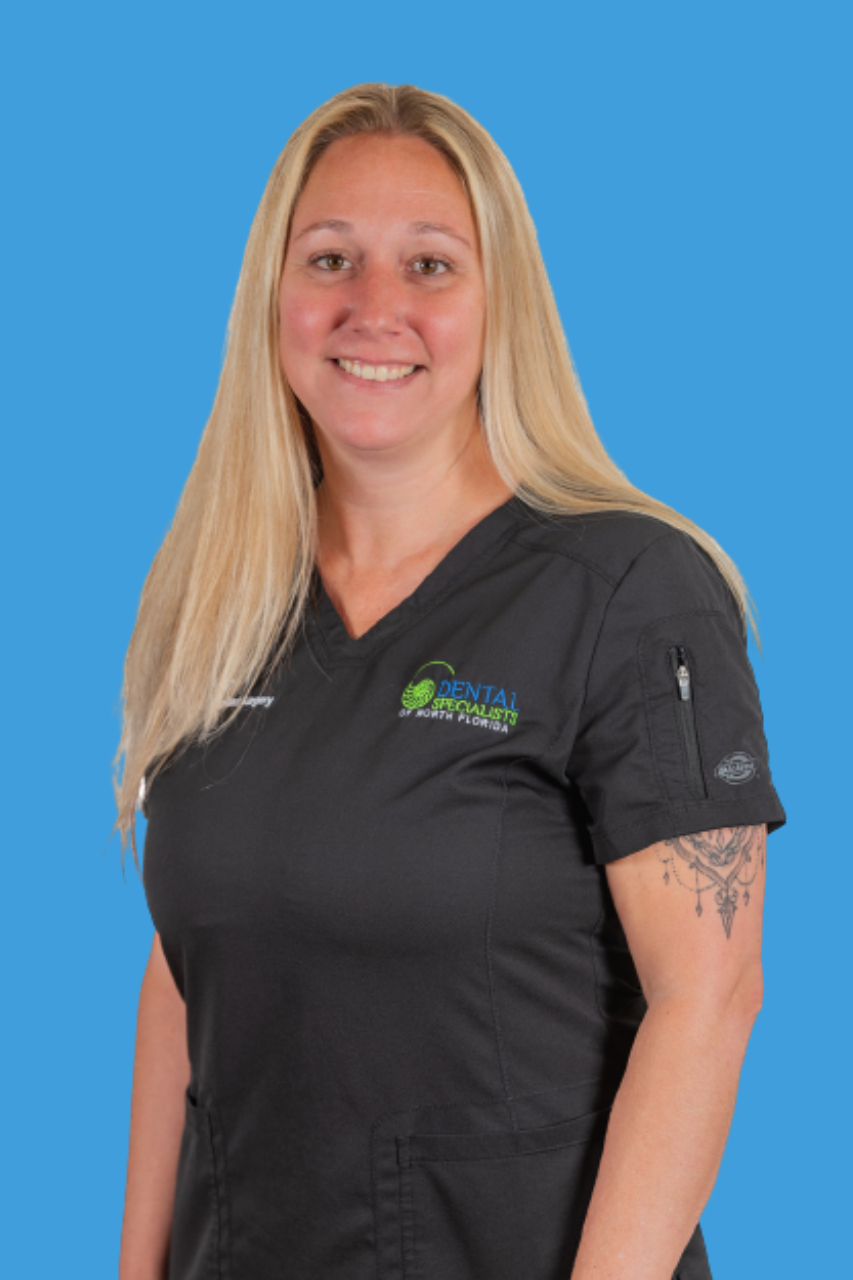 Liz
Chief Operations Officer
Liz is originally from Upstate NY, but she has lived in Palm Coast for over 25 years. She's been working with our periodontists for nearly 20 of those! As ourCOO, she keeps us on track and running smoothly. Liz enjoys that every day, whether we are saving teeth or rebuilding what a patient has lost, we are changing lives, hers included. She loves her job and the team she works with, and she loves making others laugh along with her.Liz married her best friend Bobby in June 2023, and they have 5 awesome kids together. Most of her spare time is spent with family and friends grilling and hanging by the pool.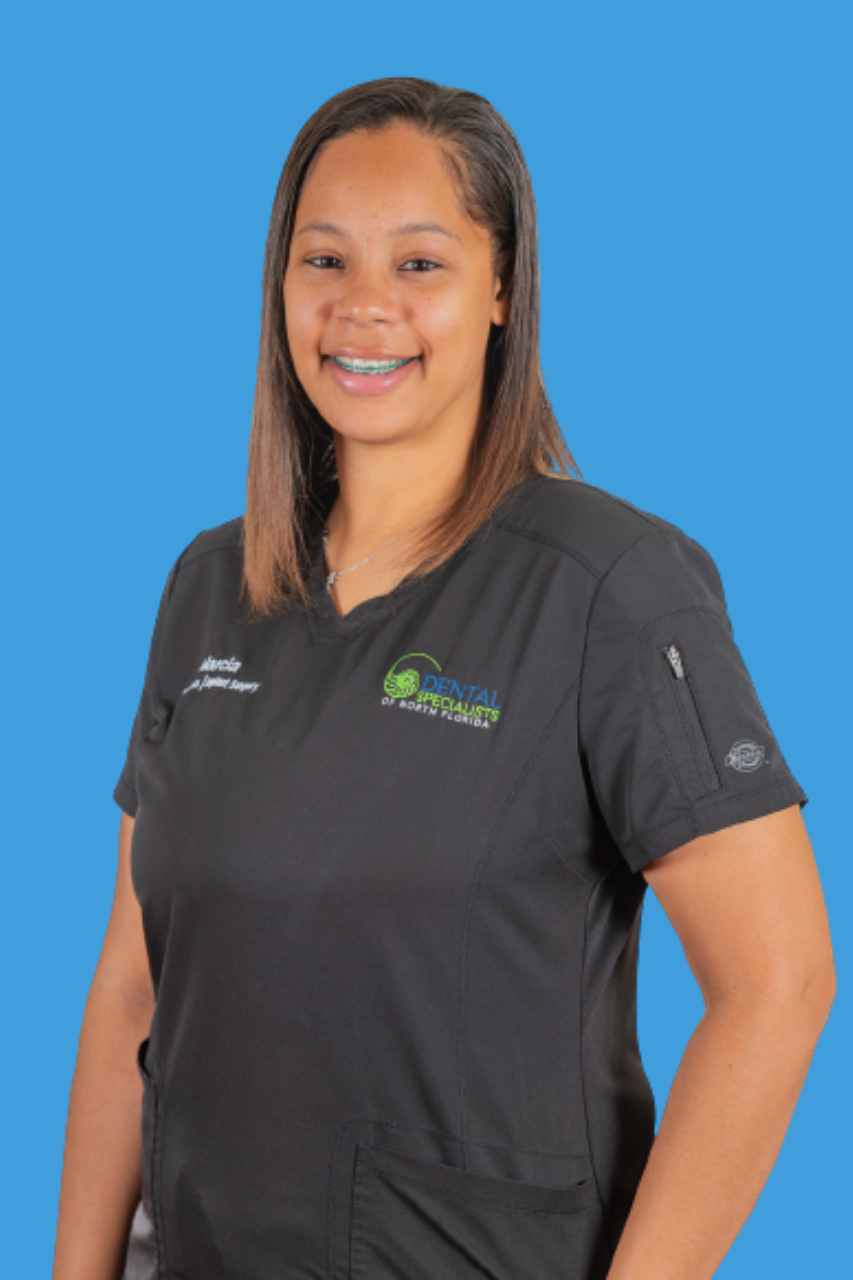 Marcia
Director of Clinical Operations
Originally from Ohio, Marcia has lived in Florida since 2001. She graduated with honors from First Coast Technical College in January of 2018 and has been with us since the end of 2017. She enjoys how energetic and optimistic our team members are as well as how compassionate we are to each other and our patients. Marcia is a positive person and helps our patients feel comfortable by treating them like family and making them a priority. Her favorite thing about her job is helping people feel better about themselves.
Her favorite thing to do outside of the office is to spend time with her family, visit the beach, travel and go on cruises. She has a son and is engaged to be married in September 2019!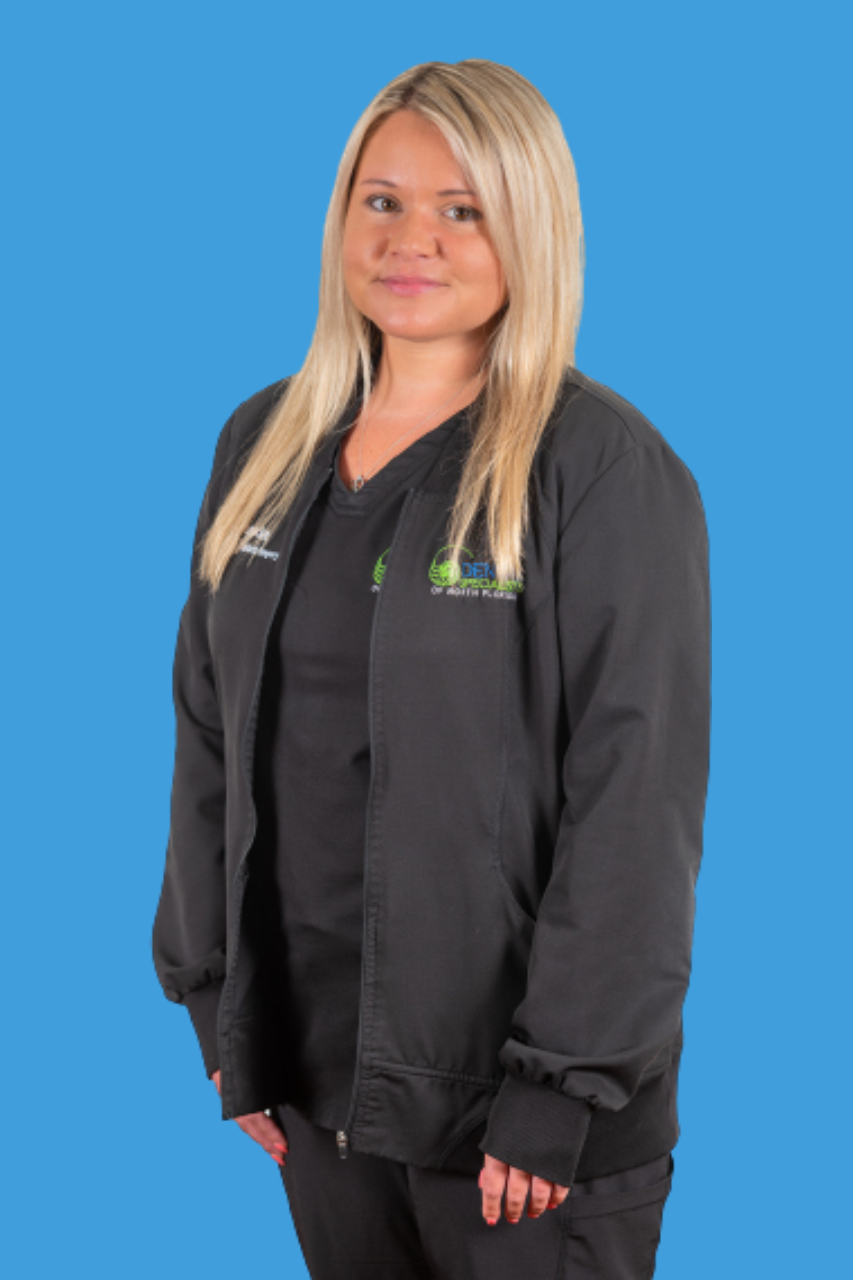 Amanda
Director of Business Operations 
Amanda has lived in Florida her whole life. She moved to St. Augustine in 2016 and has been with Dental Specialists of North Florida since 2018. She loves going to the beach with her dog, Duke, spending time with her family, and going boating with her boyfriend.