We're a high-energy, fun, funny, incredibly focused, and detail-oriented group, set on delivering only the most incredible periodontal and surgical services in St. Augustine, Florida. Our team members exercise true compassion for all those we care for, which, to us, is the ability to take the patient's perspective and really empathize with them. This allows us to truly listen to our patients and find the best possible solutions to their problems in a way that is beneficial to their overall wellbeing. To visit with our periodontists, Dr. John Thousand, Dr. Robert Thousand, and Dr. Michael Romani, please call us at 904-794-1000. We look forward to meeting you!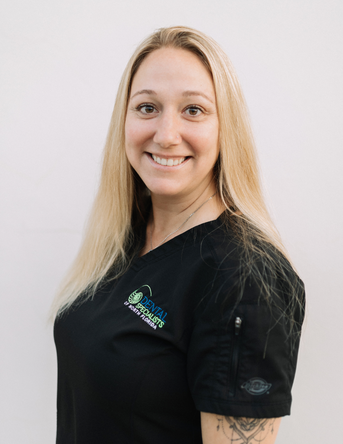 Liz
Surgical Assistant, Clinic Coordinator and Director of Operations
Liz is originally from Upstate NY, but she has lived in Palm Coast for over 25 years. She's been working with our periodontists for nearly 20 of those! As our clinic coordinator, she keeps us on track and running smoothly. Liz enjoys that every day, whether we are saving teeth or rebuilding what a patient has lost, we are changing lives, hers included. She loves her job and people she works with, and she loves making others laugh along with her.
Liz has two awesome kids. Most of her spare time is spent taking her kids to softball and football and going fishing and alligator hunting.
Janet
Registered Dental Hygienist
After attending Frostburg State University in Maryland, Janet worked as a dental assistant for six years. She enjoyed assisting the dentist and became interested in getting more involved in the patient's treatment. That decision led her to the decision to go back to college, and she soon received an Associate of Science degree in dental hygiene from West Liberty University. Janet has been working with Dr. Robert since 1988 and has continually advanced her skills by taking annual education courses. Janet enjoys working with our patients and the family atmosphere she shares with coworkers. She helps to ensure that education and quality of care is the rule and never the exception.
Janet enjoys traveling, scuba diving, creating computer graphics, web design and video editing. She recently fulfilled a personal goal of writing and illustrating a children's book about the Tooth Fairy, titled "So, Where Did All the Baby Teeth Go?"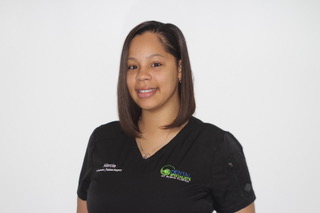 Marcia
Surgical Dental Assistant
Originally from Ohio, Marcia has lived in Florida since 2001. She graduated with honors from First Coast Technical College in January of 2018 and has been with us since the end of 2017. She enjoys how energetic and optimistic our team members are as well as how compassionate we are to each other and our patients. Marcia is a positive person and helps our patients feel comfortable by treating them like family and making them a priority. Her favorite thing about her job is helping people feel better about themselves.
Her favorite thing to do outside of the office is to spend time with her family, visit the beach, travel and go on cruises. She has a son and is engaged to be married in September 2019!
Carmen Tedder
I'm from St. Augustine FL born and raise for 25 years both my parents were born an raised here as well. I graduated from Pedro menendez class of 2014. When I'm not at work I love to be outdoors, going hunting an fishing an riding four wheelers. I love to spend time with my family !  What I love most working at Dsnf is my team and how hard we work to make our patients happy. Our office is special because we're one big family and we will do anything in our power to help you!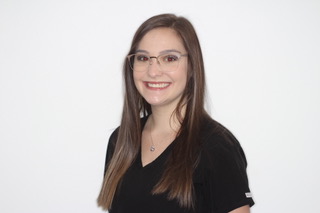 Brianna Moore
I'm from Palatka, FL, born and raised! When I'm not working, some of the things I love to do is spend time with my boyfriend, go hunting and go on walks with my dog. The thing I love most about working at DSNF is feeling like I'm at home and that I made it to made final destination with my career. Stuff that makes our office so special compared to other dental offices is the laughter throughout the office, the willingness to make sure the patient has everything they need and make them feel comfortable as possible during surgery.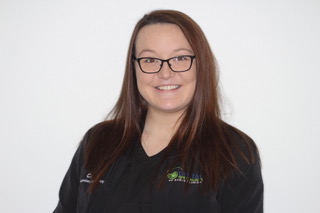 Colleen 
I'm from St. Augustine born and raised. I moved from St. Augustine to Alabama when I was 16 and that's where I met my husband, Donald. Donald and I have two amazing little boys Rhett and Lucas. We also have a few reptiles who are also like our children. Our family loves to go fishing offshore and other outdoorsy things. What I love most about working at DSNF is that we are constantly learning. Every procedure, every patient is different and requires us to learn and grow. What makes our office different then your normal dentist office is that we work as a family not just a team and we treat our patients not as patients but as a part of our family.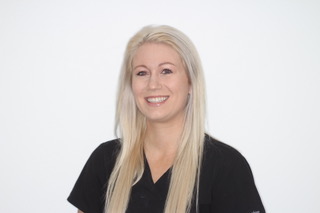 Rachel 
Hello, I'm Rachel Neville and I have lived in Florida all my life! I Moved here about 15 years ago from Titusville Florida. St Augustine has been an amazing place to live! When I'm not working I love to spend time with my husband and our son! We also have 3 dogs that we love very much! We enjoy doing outdoor activities! Florida is perfect for that! When I came to DSNF my outlook on work changed I can now say I love my job I feel that I am working with professionals that I can learn from and that they will push me to take on new and challenging opportunities. Everyone cares about each other personally and we have fun when at work, it creates a perfect work family dynamic! What sets DSNF apart is the way everyone shares the same vision and is dedicated to the mission of giving our patients the treatment and care they deserve!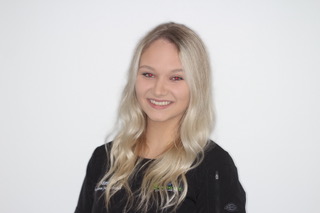 Hannah S.
I was born in Anoka county, Minnesota and moved to Florida when I was 4 years old! When I'm not working, I enjoy hanging out at the beach with friends, or walking around downtown St. Augustine with my family! What I love most about working at DSNF is the fact that I'm able to be apart of a team that strives to make a positive impact on our patients lives every day! I have never worked for a company as driven and dedicated as ours and I am beyond thankful! What makes our office so special compared to other dental offices is that not only are we a professional team, but we are also one big family, we are all always there for each other when we need someone to talk to about anything. We show up to work with a positive attitude and welcome our patients as they are apart of our family as well!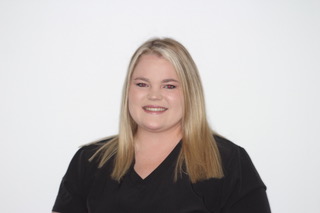 Hannah J. 
My name is Hannah, i've lived in Hastings all my life! I love working with people and helping them feel better about them selves! I enjoy spending time with my friends and family outside of work! I love to be outdoors whether it be riding my horses, fishing, hunting or riding four wheelers. I love working at DSNF because here we are a family! I love my team. We keep work interesting, we are always laughing, joking and making our jobs fun! This office is so much different than any other because what we care about the most is our patients, we wouldn't be anything without you all. We always want to go above and beyond to ensure your happiness.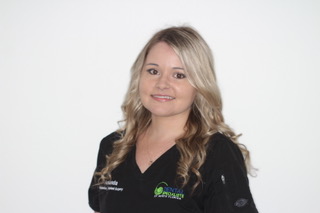 Amanda
Amanda has lived in Florida her whole life. She moved to St. Augustine in 2016 and has been with Dental Specialists of North Florida since 2018. She loves going to the beach with her dog, Duke, spending time with her family, and going boating with her boyfriend.